When the opening line of a panel discussion on aging and the longevity economy is something like this: "Every single person in this room over 25 suffers from a disease, and that disease is the disease of aging,"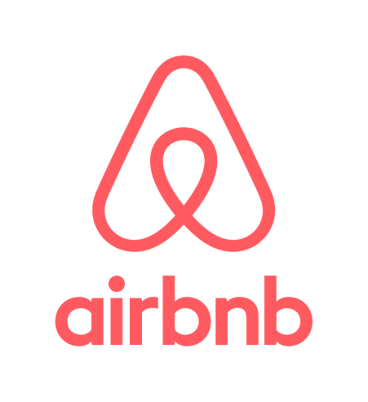 those of us steeped in this field take notice. To begin, suggesting that the human condition of living is considered a disease is a bit provocative, if not ignorant. In addition, the moderator of said panel followed the introduction with, "eventually the disease of aging is going to kill us," which I assume at this point was meant to be merely bombastic, especially since the panelists were thoughtful, engaging humans, all of whom were clearly living with this aging "disease."
Convened by the Milken Institute, a Los Angeles-based nonprofit think tank, the purpose of the panel was to discuss aging and longevity and the impact these two issues will have on the global economy. The discussion included a diverse array of people who have either studied aging and longevity or have dabbled in it due to their work.
Among the most interesting of perspectives came from Chip Conley, strategic advisor for hospitality and leadership at Airbnb, where adults 50 years and older make up only about 6 percent of its employees, compared to 25 percent in the entire U.S. workforce.
Despite the depressingly small number of elders in the company, Conley, who joined Airbnb at the age of 52, believes that older workers and younger workers have much to gain from each other. "I have had the experience of being both a mentor and an intern at the same time," he said, also noting that while the average age of company leaders is declining, "meaning power is moving younger, and these people who are getting a lot of power don't have a lot of training, nor do they have a lot of people with gray hair around to give them advice."
In an effort to address Airbnb's workforce problem, Conley pointed to the "wise elder" who can help with "emotional intelligence and good thinking around strategy, and will not be a competitor to his younger colleague, who uses him as a sounding board." One of the company's solutions is to create an affinity group of employees 50 and older who can address the issues and have their voices heard. "Elders have proven to be helpful in creating better teams, better at helping them operate, and better at creating collegial and collaborative environments where teams works better," he said.
Presented with a question about what products and services are being developed to cater to the genuine needs of elders, Joseph Coughlin, PhD, director of the MIT AgeLab, asserted that it's not just about the needs of older adults, "because, as the saying goes in the auto industry, everyone knows that a young man will never buy an old man's car and an older man or an older woman will run away from it as well."
The idea, he says, is to create products that excite and delight. "The reason why older adults aren't buying products that are made for older adults is not because [the consumers] are old and declining, it's because we have yet to invent a longevity product that is worth buying," he said. Others may disagree with this last statement, but I agree with his premise that there needs to be more products focused on exciting and delighting older consumers.
Circling back to Airbnb, Conley noted that there is a growing number of "digital nomads" who recognize that they can mix their work and their pleasure because they are armed with a mobile device, a laptop, and wifi connections. They live in Airbnbs and they travel the world while working, he says. What's more, the fastest-growing group of Aribnb hosts is adults 50 years and older. The reason behind this is because many people who are over 50 own their own home, are empty nesters, have extra rooms in their homes, and want to add to their retirement income. Airbnb hosts also have the highest guest ratings.
These slices of information make me wonder if the folks over at Silvernest and others with similar home-share-for-Boomers business models have heard about this. Airbnb's experience certainly seems to suggest that these housing alternatives are likely onto something.
The perspectives here were diverse and not the usual advice (others on the panel included a representative from AARP and the economist-author of "The 100-Year Life"). Watch the full discussion to get some newer perspectives on the longevity economy. It may stimulate some fresh thinking of your own.
If you want a focused approach to strategic decisions around navigating the longevity economy, facilitated by experts in the senior living field and candid feedback, contact Quantum Age today.