Companies invest a lot of money in sponsoring membership associations. And for good reason: These associations can be ideal markets for companies, and companies that align with associations as sponsors can increase the likelihood of achieving their business goals with the association's members. The power of affinity is significant.
Seems like an ideal situation. What can go wrong? Confidential interviews with sponsors of several leading associations are revealing:
· "Often we didn't utilize the sponsorship benefits."
· "As much as we would like to be a sounding board in the blogs or publicity at events as a sponsor, we did not always have the time to allot."
· "We didn't ask enough of the association. I could have asked more."
"Our company's challenge was taking advantage of what was available to us as a sponsor."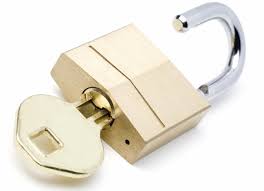 For most companies, sponsorships are a marketing expense, not a philanthropic expense. If sponsorship was a philanthropic expense, companies would sponsor because it was the right thing to do, it was supporting a good cause, and the company executives want to feel good about their contribution.
Marketing expenditures, on the other hand, require a much more rigorous justification. Based on the way your company justifies its marketing expenditures, here are four ways to maximize the value of your sponsorships.
1. Understand your company's sponsorship value proposition. Based on the association's membership; communications to members; opportunities to engage with association leaders and other sponsors; etc., determine why your company wants to be a sponsor and what your company expects to gain as a sponsor. Be specific, including metrics if possible.f your sponsorships:
2. Negotiate with associations. Whether associations offer a standard list of benefits or a customized program, your company is in a position to negotiate. Based on your sponsorship value proposition described above, suggest to the association benefits that will help you fulfill your goals (while adhering to the association's mission).
3. Appoint a liaison. Identify someone on your internal or outside marketing team to be accountable for implementing the sponsorship program for your company. This person should be knowledgeable about your company's sponsorship value proposition and the association your company is sponsoring.
4. Implement the sponsorship. To have a successful sponsorship, work with the association's staff to develop a plan with action items and deadlines. Then devote the time and resources (human and otherwise) necessary to implement the plan.
Some companies view sponsorships passively. Sponsorship jargon for implementing sponsorship benefits is activate. Companies should activate sponsorships with the same methodological approach they would use to implement a marketing campaign or advertising campaign.
If you would like more information about how your company can maximize your association sponsorship expenditures, contact Quantum Age.