Cities—you either love 'em or you hate 'em. Whichever side you are on, there is no denying that urban areas in the United States and across the world are growing. Some expert futurists predict that by 2038, most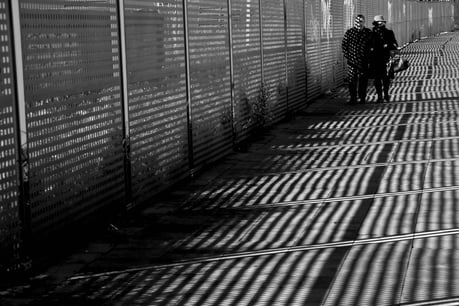 urban areas will become megacities that will be "major political forces in countries due to their embrace of smart technologies to manage transportation, energy, and waste."
Welltower Real Estate Investment Trust apparently has a similar prediction because they recently conducted a survey that examines what city dwellers think about retirement and aging issues and it's pretty interesting. The survey, which was conducted in the spring, "among an audience of 3,000 adult participants across 10 cities" (Boston, Chicago, Houston, Los Angeles, Miami, New York City, San Francisco, Seattle, Toronto, Washington, D.C.), included Millennials, Generation Xers, and Baby Boomers.
Titled "Aging in Cities 2017 Report," the study yielded some interesting data about how different age groups feel about aging, health care, and their financial preparedness for retirement. It also identifies, for those of us plugged into the longevity economy, some new opportunities with regard to people who want to age in cities and how their attitudes may impact urban living for the years ahead.
Herewith are some highlights from the report:
1. Health Care Services and Facilities for Aging in Cities
This section of the report found that six out of 10 (61 percent) of city dwellers felt that having a good doctor is their highest health care priority as they age. Distance from health care facilities was less important, according to 21 percent of respondents.
Nearly half (47 percent) of the respondents felt that there was a need for different options for aging at home, and 40 percent identified a need for more senior living communities within their cities. Not surprisingly, Baby Boomers were found to be most focused on senior housing options: 54 percent expressed the need for options to help aging citizens stay in their homes and 43 percent believed their cities were in need of more senior living communities.
Sixty-six percent of the respondents expressed concern about dementia and one-third (34 percent) wanted more options for dementia care in their cities. Forty percent said say their city needed more mental health providers for older people and 33 percent cited the need for more memory care communities.
Worth noting are the data around how dwellers of specific cities felt about health care services. In Chicago, for example, respondents wanted to focus on mental health providers and dementia care, while those in New York, Los Angeles, and San Francisco wanted more senior living communities and memory care facilities than the overall average.
2. Cost of Living and Financial Priorities
Two-thirds (66 percent) of respondents said they believe they will have the financial means to live in the city at 80-plus, with 75 percent of Millennials and 58 percent of Baby Boomers reported believing they will have enough money to live in the location and place of their choosing when they are 80-plus. Toronto, San Francisco, Houston, Boston, and Seattle residents who were asked to think about their 80-plus year-old selves said that maintaining their current quality of life in the area they live now was the top financial priority. In New York, Los Angeles, and Chicago, however, residents reported that lowering their cost of living and housing costs from what they pay now was their top priority for retirement yea
This may not be surprising but serves as an underscore to what many longevity economy operatives know: The top five activities that respondents expect to give them purpose at 80-plus years of age are: pursuing a hobby, volunteering, exercising/group or individual sports, caregiving for family and friends in need, and engagement with their religion and place of worship. One in five respondents said that full- or part-time work, either in their current occupation or a new field, would give them purpose at that age.
3. Home Features for Aging in the Cities
For 36 percent of the survey respondents, aging in place in their current home was the first choice when asked what they wanted in their 80-plus years. One-third said their preferred choice would be to move to an age-friendly home, either a smaller apartment designed with special features (18 percent) or a senior living community with full amenities and access to the city's offerings (17 percent).
Welltower Executive Vice President Mercedes Kerr says in the afterword of the report that she hopes it will "spark new conversations to create positive change that benefits our senior population." I couldn't agree more. In addition, I hope the report will also illuminate the opportunities for innovation in aging services.
Contact us to learn how Quantum Age can help you leverage opportunities sparked by the longevity economy.