So many reports, so little time. That's the feeling one sometimes gets when hit with a flurry of surveys, research, white papers, and more at what seems like a continuous pace. A report released just last month, however, is worth taking the time to review. Packed with useful information about how states deliver long-term services and supports, it deserves a closer look.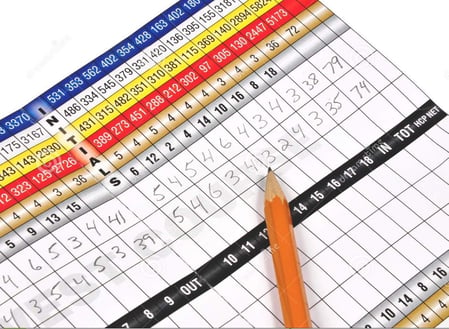 Titled "Long-Term Services and Supports (LTSS) State Scorecard," the report uses a series of measures to rank states by how well they deliver LTSS. A joint effort among AARP Foundation, The Commonwealth Fund, and The SCAN Foundation, it is described by its authors as a compilation of data and analyses that highlight measures of state performance for "creating a high-quality system of care in order to drive progress toward improvement in services for older adults and people with physical disabilities and their family caregivers."
Among its many interesting findings is this: Since 2014, nursing homes in many states have registered progress on three significant measures of performance related to the delivery of LTSS, as follows:
Inappropriate Antipsychotic Use. Almost all states (48) significantly reduced the use of antipsychotic medications that are given "off label" for nursing home residents who do not have the appropriate conditions for their use.
Long-Term Nursing Home Stays. Most people who leave nursing homes do so in the first few weeks of admission. Once an individual stays in a nursing home for 100 days or longer, they are likely to become permanently institutionalized. About two-thirds of states (35) improved significantly in reducing the percentage of long-term nursing home stays of Medicare beneficiaries that last 100 days or more. There is significant variation between states, ranging from 11 percent of people entering nursing homes in the top 5 states to 27 percent in the bottom 5 states.
Nursing Home Residents with a Burdensome Transition at the End of Life. One out of four nursing home residents was hospitalized at least once at the end of his or her life in 2013. While more work needs to be done, more than half of the states (29) made significant improvements in reducing potentially burdensome transitions for people who die in nursing homes. The top-performing states are Alaska, Idaho, Vermont, Wyoming, and Hawaii. Louisiana improved the most, with a 14-percentage-point reduction.
States also improved on two other measures:
Person- and Family-Centered Care. Most states (42) improved significantly on this composite measure. This indicator looks at whether:

Family caregivers are assessed for their own needs;

States have adopted spousal impoverishment provisions in Medicaid home- and community-based services; and

States have enacted the Caregiver Advise, Record, and Enable (CARE) Act to notify the family caregiver before the person is discharged from the hospital and to instruct the caregiver on how to perform follow-up medical/nursing tasks.
New Medicaid Beneficiaries First Receiving Home- and Community-Based Services. Because many people who enter nursing homes never return home, it is important for state Medicaid programs to provide LTSS to beneficiaries first in their homes and communities if possible, rather than waiting until they go into nursing homes. More than half of the states (29) showed significant improvement in the percentage of new LTSS users who first received services in the community. The eight states with the greatest improvement were Montana, Pennsylvania, Maryland, Iowa, Delaware, Louisiana, Vermont, and Nebraska. However, 30 percent of new Medicaid beneficiaries first receive services in their homes and communities in the bottom 5 states compared with 80 percent in the top 5 states.
States showed the most significant declines in employment rates for people with disabilities and rates of transitioning long-stay nursing home residents back into the community.
One of the most useful components of the report is its individual state profiles, which include each state's rank compared with other states, as well as rankings for the following measures: affordability and access, choice of setting and provider, quality of life and quality of care, support for family caregivers, and effective transitions.
Each state profile also encompasses a series of data points that project the impact it would have if the state improved its performance to the level of the average of the top-five-performing states. Here's a look at Maryland's projections, which was ranked No. 12 overall:
108,770 more place-based subsidized units and vouchers would be available to help low-income people with LTSS needs afford housing;
72,280 more people of all ages would receive Medicaid LTSS to help them with daily activities;
22,386 more home health and personal care aides would be available to provide care in the community; and
13,375 more low-/moderate-income adults with disabilities would have Medicaid coverage.
According to the press release accompanying the report, the goal of the report is to "stimulate a dialogue among key stakeholders, encouraging them to collaborate on strategies for improving a given state's LTSS system."
If you would like to explore how this report can help your business via a focused approach that is facilitated by experts in the longevity economy, contact Quantum Age today.