The final rule on the requirements for nursing homes to participate in Medicare and Medicaid is a bit of a behemoth, but it's an important one since it touches nearly every aspect of a facility's operations. In particular, there are many implications—as well as opportunities—within the longevity ec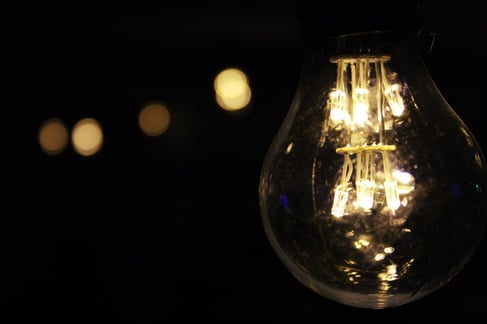 onomy, especially for vendors in the long-term and post-acute care space.

Thanks to the agency's willingness to meet with providers and educate the public about the rule, we have an idea of what to expect from it, current politics notwithstanding. Karen Tritz, head of the Centers for Medicare & Medicaid Services' (CMS') Division of Nursing Homes, offered an inside scoop on the rule at the Jan. 31 meeting of the Advancing Excellence in Long Term Care Collaborative (AELTCC).

Other than the fact that the requirements have not been updated since 1991, Tritz reported that CMS overhauled the rule to further advance its efforts in person-centered care and resident quality of care and quality of life. "Think of rule as raising the bar on quality," she said.

The first thing to know about the rule is that it will be rolled out in three phases. The deadline for implementation of Phase III is slated for November 2019 (Phase I, which ended Nov. 28, is allegedly complete).

A look at some of these requirements should tell you that some of them may not be easy for providers to track or even implement. Vendors should seize this opportunity to develop solutions and innovations that can make providers' and operators' work easier:

The following items are scheduled for release or completion by the end of Phase II (Nov. 28, 2017):
New interpretive guidance, as contained in the State Operations Manual (SOM). An advance copy of the SOM will be available to the public early this summer. It will also include an overhaul of the F-tag numbers.
Development and testing of a new survey process will begin.
Implementation of the Quality Assurance and Performance Improvement (QAPI) program.
Update of infection prevention and control programs, which requires an infection-prevention and control officer and an antibiotic stewardship program that uses antibiotic-use protocols and a system to monitor antibiotic use.
Care planning improvements for discharge planning for all residents, with involvement of the facility's interdisciplinary team and consideration of the caregiver's capacity; giving residents information they need for follow-up after discharge; and ensuring that instructions are transmitted to any receiving facilities or services.
Following are the Phase III items:
Finalization of the QAPI implementation and discharge planning and infection control requirements.
Implementation of the requirement that call lights must be present at the bedside of all residents.
Implementation of new compliance and ethics programs to bring current programs into compliance. Programs must include written policies and procedures to reduce criminal, civil, and administrative violations and must be reviewed and revised annually. For organizations with five or more facilities, programs must include annual training, a compliance officer, and a designated liaison located at each facility.
There are obviously a number of provisions where long-term and post-acute care vendors, such as software solution providers, consultants, and more can offer solutions and opportunities to make navigating the process easier.
It's also worth noting that as the rule is rolled out, CMS will implement a new, common survey for all providers by the end of Phase III. The new survey will include elements from both the traditional and the newer Quality Improvement Survey process that has been implemented in more than two-dozen states since 2007. Also part of the new survey will be "new and innovative approaches" and a "balance between structure and surveyor autonomy," Tritz noted.
I will post more updates as implementation of the rule moves forward. In the meantime, you can read the entire rule here.
If you want a focused approach to creating innovative solutions for elder care, facilitated by experts in the field and candid feedback, contact Quantum Age today.