Humans are living much longer than any other time in history, and according to a recent study this phenomenon will translate into a tremendous boon of volunteerism and charity—to the tune of an $8 trillion dollar windfall—for American society.
Aging guru Ken Dychtwald, PhD, and his colleagues presented the study's findings in his keynote last month at the American Society on Aging's annual meeting. Released late last year, the report reveals some remarkable findings about the generosity of older Americans. Titled Giving in Retirement: America's Longevity Bonus, the study offers some food for thought for anyone who serves elders and plans to serve baby boomers.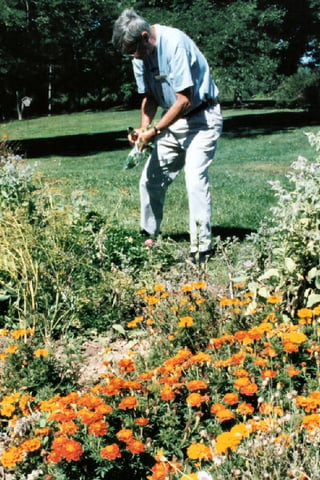 The study found that over the next two decades there will be a surge in giving by retirees, leading to what Dychtwald describes as America's $8 trillion "longevity bonus." Behind this phenomenon, he says, are three factors: the wave of baby boomers moving into retirement (or something that may or may not resemble retirement), the rise in longevity, and the rather high rates of giving among this cohort.
So what's the evidence behind his premise? Older Americans have more time, money and skills to contribute to causes they care about than younger adults. For instance, more people age 65-plus donate money or goods than any other age group, and they give the greatest amount—more than double that of younger adults.
The research also found volunteers over age 65 volunteer an average of 133 hours per year, compared to those ages 25-34 and 35-44 who volunteer an average 55 and 58 hours per year, respectively.
In addition, retired women—the predominant gender living in seniors housing—are even more likely than men to say retirement is the best time to give back (68 percent vs. 62 percent). More retired women donate (81 percent of women retirees vs. 71 percent of men retirees) and volunteer (29 percent of retired women retirees vs. 22 percent of men retirees) to charitable causes.
According to Dychtwald, those in the aging services field have a "unique opportunity to harness the wealth of talents, skills, and experiences of the boomer generation as they enter retirement and seek to make a difference."
Dychtwald is right, and long-term and post-acute care providers are in a unique position to harness this moment in history. Consider the fact that living in a nursing home or assisted living community doesn't mean you cannot give as a volunteer, as a mentor, or in another capacity. In fact, some providers already offer programs that engage their residents in very successful and purposeful volunteer programs, such as creating items to give to local underserved families, serving as mentors for nearby school children, or making crafts to sell at the community farmers market. It's also good for you—physically and mentally.
The longevity bonus is also ripe fodder for innovators in the field who may be interested in developing solutions that further enable volunteerism for elders, as well as for providers.
What's more, there can be little downside to activities that have been shown to reduce depression and diminish chronic pain.
Sometimes the best solutions for improving quality care and reducing risk are decidedly low tech. Food for thought indeed.