Confidence in the 55-plus housing market and continued spending growth among baby boomers in the remodeling industry are painting a rosy picture of the future of the longevity economy. But will builders, remodelers, and contractors create affordable and accessible housing that is appropriately designed?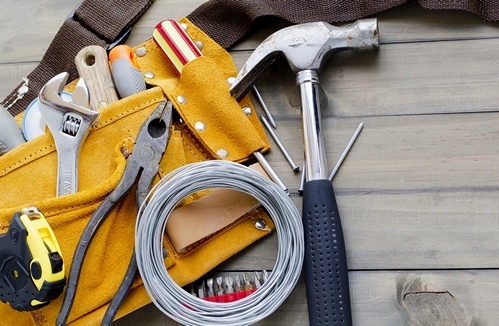 Before we get to that, let's examine the evidence. There are many factors contributing to this positive outlook, including two recent reports: One is the 55+ Housing Market Index (HMI), published by the National Association of Home Builders, and the other is the Demographic Change and the Remodeling Outlook report from the Harvard Joint Center for Housing Studies.
The first report proclaims that builder confidence in the single-family 55-plus housing market was high for the second quarter of 2017. Builders registered a confidence level of "good versus poor" (above 50) for the 13th consecutive quarter, according to a press release. What's more, four indices that track production and demand of 55+ multifamily rentals posted gains in the second quarter: Present production rose three points to 53, expected future production climbed eight points to 52, current demand for existing units increased two points to 66, and expected future demand rose five points to 67.
Contributing to the strong demand, said NAHB Chief Economist Robert Dietz, are "favorable market conditions, such as record highs in the stock market and rising home prices."
Even more interesting than the builder/developer outlook is the Harvard Joint Center for Housing Studies report, which asserts that in addition to baby boomers leading home improvement spending for the past 20 years, "older homeowners will continue to dominate the remodeling market as they make investments to age in place safely and comfortably."
Indeed—the residential remodeling market, which includes spending on improvements and repairs by both homeowners and rental property owners, reached an all-time high of $340 billion in 2015, surpassing the prior peak in 2007. And homeowners age 55 and over are expected to increase spending in remodeling by nearly 33 percent by 2025, the report predicts. Put another way, the share of market spending by this cohort is projected to reach 56 percent by 2025, up from only 31 percent in 2005.
While these projections and predictions are heartening, will fever for the longevity economy keep up with the need for affordability, access, and appropriate design? To that end, a QA blog post from last December outlines another Harvard report finding that only 1 percent of the current U.S. housing stock offers the five design elements that would allow older adults to live comfortably. Those design elements include the following: zero-step entrances, single-floor designs, wide halls and doorways, electrical controls reachable from a wheelchair, and lever-style handles on faucets and doors. The report also notes that "public investment and private sector efforts to expand access to affordable in-home supportive services will be critical going forward."
There you have it. Let's take some steps now to make housing accessible, affordable, and livable for older adults.
If you would like to take lead on housing access, design, and affordability for seniors and also raise your profile within the longevity economy, contact Quantum Age today.