The future of senior housing is at a turning point in history: traditional bricks and mortar, campus-like communities (a la CCRCs) are waning in popularity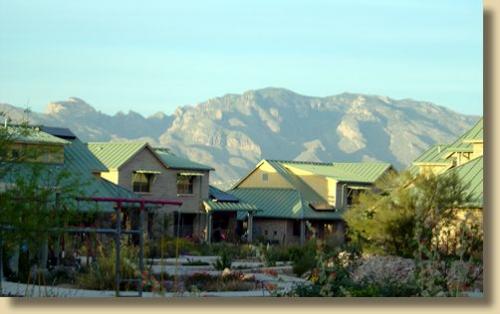 and baby boomers aren't waiting around to see what's next. A burgeoning cadre of alternative housing options for older adults is gaining in popularity and those in the business of building and managing massive CCRCs may want to take another look at their tried and true models.
From cohousing to roommate matching, entrepreneurs and startups are capitalizing on the longevity economy with the creation of more innovative options for seniors, some of which are creating new markets. Herewith, a selection of some emerging models causing a stir:
1. Cohousing. Probably the most well established housing alternative for older adults, cohousing communities are "intentional, collaborative neighborhoods created with a little ingenuity," according to the Cohousing Association of the United States (Coho/US), which maintains an inventory of cohousing sites around the country and offers resources in the form of blogs, videos, and policy. Described as bringing together "the value of private homes with the benefits of more sustainable living," the cohousing model is an intentional community where residents are enlisted to participate in the design and operation of their neighborhoods and share common facilities. In the United States, the majority of cohousing communities range in size from 20 to 40 units, with others comprising between seven and 67 homes.
The popularity of cohousing communities that intentionally include older adults is gradually increasing. These are age-friendly communities that are proactively designed, or retrofitted to support aging in community and some level of co-care for aging members. According to Coho/US, the grounds and buildings of intentional senior cohousing communities incorporate universal design and an outreach/advocacy program is put in place. What's more, the community policies are written or changed to easily adapt to the changing needs and abilities of community members, regardless of their age or circumstance.
2. Coliving According to Coliving.org, this model is defined as "shared housing designed to support a purpose-driven life." More specifically, coliving residents unite around a common interest to collaboratively manage a space, share resources, and coordinate activities that contribute creatively and intellectually to the world around them. Coliving houses typically offer short-term accommodations and host "outward facing events" that connect residents with the broader community. Among the people who choose coliving, the site explains, are professionals, makers, entrepreneurs, artists, and creatives.
Soon to be added to that list are aging baby boomers, if coliving startup Ollie is any indication. With just three sites in operation—two in New York City and one in Pittsburgh—Ollie Founder Chris Bledsoe says about 20 percent of their customers are baby boomers, while 30 to 35 percent are non-Millennials (meaning GenXers and older). He says his model is "changing the definition of what it is to be a neighbor." How so? "We're creating and fostering those connections with neighbors in our communities," he says, noting that Ollie is built around the following values: inclusiveness, wellness, sustainability, and discovery. Discovery, he says, is the pursuit of lifelong learning and getaway excursions such as rafting or hiking—the outward facing events that foster connectivity within communities.
Also appealing to baby boomers (and soon GenXers), is a vision that Bledsoe has for the company. Once he has established coliving communities in a number of cities around the country (Boston, Los Angeles, and possibly D.C. are on the list) he would like to see customers utilize the communities as a network that enables them to visit each city for several months at a time.
3. Airbnb. This is obviously a brand, but the company's pioneer model has set the standard for creating short-term housing that accommodates travelers who are looking for a more authentic experience in the city of their destination. In a post last month, I note that Chip Conley, former global head of hospitality and strategy for Airbnb, who spoke at a recent conference on the longevity economy, noted that the fastest-growing group of Aribnb hosts is adults 50 years and older. The reason behind this is that many people who are over 50 own their own home, are empty nesters, have extra rooms in their homes, and want to add to their retirement income. (These Airbnb hosts also have the highest guest ratings, Conley said.)
The Airbnb model has opened the door for other short-term housing models to step into and create a niche for older adults who are, perhaps, looking for a nomadic retirement.
4. Silvernest. Simply put, Silvernest is a roommate matching service on steroids. I view it as a combination of dating site and Craigslist. An older adult who is looking for a perfect roommate to fill their empty nest completes a profile. Silvernest then conducts an "in-depth" background check and employs a proprietary matching tool that "puts roommate compatibility first." Once you are "matched" with a roommate, Silvernest offers a range of services, from "hassle-free lease drafting" to automated rent collection.
Silvernest is now active in 15 cities, eight of which are in Colorado, five in California, and one each in Florida and Arizona. The company has plans to expand to four additional cities: East Lansing, Mich.; San Francisco; Boston; and Seattle.
Bill Thomas, founder of the Eden Alternative and the Green House Project, recently launched a new initiative he calls MAGIC. According to a Senior Housing News article, the acronym stands for multi-ability/multi-generational inclusive communities. The first MAGIC development is being constructed at the University of Southern Indiana in Evansville.
There are no doubt more models in the works, and some on the brink of invention. If I were a senior living owner or operator, I would watch and learn from these innovators and perhaps take a lesson or two in thinking outside the box.
If you want a focused approach to staying on top of industry trends that is facilitated by experts in the senior living field, contact Quantum Age today.