No company can ignore the imperative to innovate and failing to do so is an invitation to lose business. This is the introduction to a new report from PwC on—you guessed it—innovation.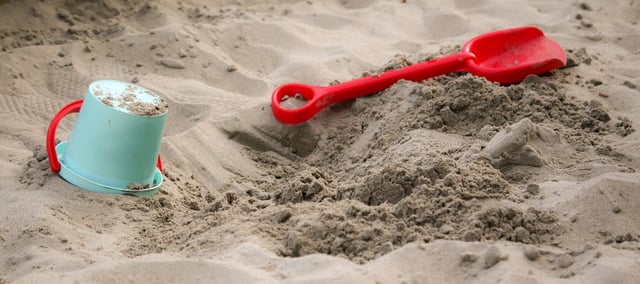 Based on a survey of more than 1,200 executives in 44 countries, the report attempts to uncover a better understanding of how innovating companies are seeking to create business value and financial returns on their efforts. PwC's survey asked questions about innovation strategy, operating models, culture, metrics, and more.
So what does this have to do with long-term/post-acute care and senior living? Well everything, of course. How's that? Aging services providers know that they must innovate in order to succeed amid the impending wave of alternative payment models, stiff competition, and threats to Medicaid and Medicare funding.
Titled "Reinventing Innovation: Five Findings to Guide Strategy Through Execution," the report is packed with juicy insights and stats. Here are some key findings:
1. Growing the Sandbox: The majority of the survey respondents are big believers in bringing more stakeholders into to the "innovation sandbox." Among other things, PwC asserts that casting a wider net when it comes to getting input and generating ideas can improve innovation's alignment with business strategy, help companies access fresh ideas and critical talent, and also enable them fail faster and get new innovations to market sooner. With this in mind, the report states, companies are opening up their innovation processes earlier to a broader set of stakeholders—from both inside and outside the company. In fact, the majority of companies surveyed said are bringing customers—as well as employees—into the innovation process at the ideation phase.
2. Reimagine and Experiment: Innovating without aligning it with strategy is not a prudent path for most companies, according to the report, which finds that for any initiative to deliver true value, it must clearly align with a company's business strategy. The authors offered that example of GE Ventures, which, according to CEO Sue Siegel, means they must focus on reimagining and experimenting with new business models. "Emergent technologies are very powerful, but what we have to figure out is, what is the sustainable business model that we could potentially either partner up with or use within our organization to drive growth? We've been able to experiment to translate these major trends and technology enablers and apply them to business model innovation. That is incredibly important to how we stay 'tip of spear' at GE," she said. That being said, the survey found that more than half of innovating companies struggle with bridging the gap between innovation strategy and business strategy, flagging it as their greatest strategic challenge when it comes to innovation.
3. The Right Stuff: Finding employees with the right human judgment and intuition in examining the data is "critical to obtaining useful insights for innovation," the report suggests. "Soft skills like these are clearly valued by the executives we surveyed, who say their employees are their most important partners in innovation, ranking them above technology partners." For example, Eddie Copeland, director of government innovation at Nesta, says that senior management's failure to listen to frontline workers can be a major obstacle to innovation in government organizations. "Frontline employees often see problems and solutions more clearly than their cost-conscious managers," she said. Also important to remember is that even if an employee doesn't sit on a company's core innovation team, they can still valuable contributors to innovation efforts early in the process. As Copeland explains in the report, they can function "as more than just personnel to whom innovations are pushed out for execution purposes." Finally, don't forget that employees are also consumers who can bring end-user insights into the innovation process. The survey found that 32 percent of the businesses surveyed said that finding employees with the right skills is their biggest people-related innovation challenge.
4. Technology Leads the Way: Companies continue to look to technology to help create markets for novel products and services that don't yet exist, a la smartphones and wearables. Nearly one-third of those survey said their innovation is either all or mostly technology-led, while another one-third say they use a combination of technology and market-led innovation. Technology companies unsurprisingly are the leaders when it comes to "breakthrough innovation." Nearly two-thirds of them make it a focus of most or all of their innovation efforts, according to the report. Maybe a little more surprising is that pharmaceutical and life sciences and health sciences companies follow technology in focusing mostly on breakthrough innovation.
PwC stresses that as companies invest more in innovation, they must strive to do a better job of aligning their innovation efforts with their business strategy. "Innovation spending ultimately has to drive business value and financial performance," the report concludes. "But for that to happen in any consistent way, innovators should understand and help define future business models that can support the innovations they create."
If you want a focused approach to your innovation strategies, facilitated by experts in the senior living field and candid feedback, contact Quantum Age today.