A recent report from CliftonLarsonAllen paints a stark picture for the future of skilled nursing facilities (SNFs), highlighting what stakeholders likely know, which is that operating margins are tighter than ever and there are fundamental shifts in how the flow of referrals reach facility doors.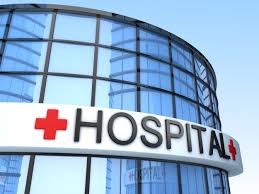 The good news is that providers can overcome these challenges to a large degree by—as you may have guessed—harnessing big data. "By embracing big data, SNFs can demonstrate their value to referral sources in a meaningful way," the report says. "And by continuously improving outcomes, SNFs can position themselves to provide clinical services in a sustainable, profitable manner."
The report, which is the 32nd of its kind published by CLA, is divided into two sections: one includes analyses of SNF financial and operating conditions by region and the other provides cost analyses tables displaying a variety of SNF cost data.
Hospitals Impacting SNF Admissions
According to CLA, hospital behavior is having an impact on SNFs in a negative way. Outpatient is the name of the game now (versus inpatient), resulting in fewer hospitalizations and thus fewer SNF admissions. This is mainly because, in a broad sense, the world of managed care, Medicare Advantage, and value-based care favors a process that gets people in and out of institutional care as quickly as possible, with the home care option seen as optimal.
Within this construct, CLA says this scenario is not necessarily dire for SNFs, if, and only if, long-term and post-acute care operators understand what they are up against. This makes it even more vital, they say, for SNFs to have their clinical, marketing, and data tools in top shape in order to make themselves attractive to an acute-care world where cost management is paramount. As this trend continues for fewer hospitalizations, the result will be that more SNFs face insolvency while at the same time others thrive.
This gap in how SNFs perform will be a feature of the industry for years to come and amounts to a Darwinian outlook where the difference between those facilities doing well and those doing not so well is wider and wider, CLA says.
Occupancy on the Decline
Diving a little deeper into the data points, CLA notes that in addition to the slowing of admissions from referrals there are shorter lengths of stay when people arrive. Case in point: there was a 120 basis point reduction in occupancy rates for SNFs between 2015 and 2016, according to the report. "Reduced occupancy is impacting all regions of the United States, and the overall occupancy median is now at 85 percent," the report states.
This pressure can only continue with post-acute networks narrowing and solidifying, causing the thrive-or-die variances for SNFs. For instance, CLA says their numbers show the 25th percentile of SNFs experienced a 170 basis point reduction in occupancy, while the 75th percentile only saw a 50 basis point decline in occupancy levels. The Darwin movement is in action, CLA says, with those providers already in the mix of the new referral world seeing less of a hit, while those on the outside experiencing a larger loss of business.
Outcomes, Quality, and Efficiency
Options for providers are few, but the status quo is decidedly not one of those options. There must be a managed effort to gather information showing clinical success, which starts, of course, with positive outcomes for residents and patients.
There is a future for SNFs, CLA stresses, but there is a thin line, or margin if you will, between making it work and failing to keep up with a hyper-competitive marketplace that values results more than ever. Not to overstate the obvious, but "SNFs must demonstrate outcomes, quality metrics, and cost efficiency," in order rise above in this environment, says the report says.
If you want a focused approach to staying on top of industry data and trends that is facilitated by experts in the senior living field, contact Quantum Age today.