In just a couple of weeks, Quantum Age Collaborative will head to the Aging 2.0 OPTIMIZE conference in San Francisco, where we expect to find some highly innovative individuals, organizations, and companies navigating their way through the opportunities presented by the longevity economy.
I a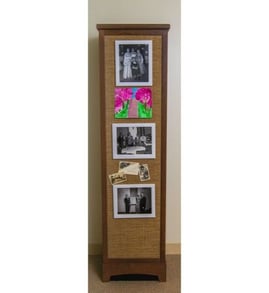 m particularly excited about one individual on the OPTIMIZE agenda, Jennie Bucove, founder and CEO of Furnished Living, a company with a new line of furniture "that addresses the needs of older adults and people with Alzheimer's disease and other dementias."
What's most intriguing about the products is that they seem to be highly person-centered. I was able to catch up with Bucove recently to get some more details about the company, as well as a sneak peek of her talk at Aging 2.0 before she gives it on Thursday, Oct. 13.
Like many entrepreneurs in the senior living space, Bucove spent much of her career climbing the corporate ladder before her father's health began to decline and he had to move to a long-term care center. "The home was lovely and extremely helpful to my father," says Bucove, "but when I visited him I noticed that once he sat down in the chair in his room he couldn't get up out of it." As a result, Bucove says she often had to help him get up.
In addition, Bucove noticed that her father's bed was made with a plastic headboard that was not at all conducive to his mobility or safety. "His furniture looked like it belonged in a dorm room," she says.
After talking with friends who'd had similar experiences with their parents and loved ones in long-term care communities, Bucove realized that there had to be a market for better furniture—furniture that would both optimize elders' independence and heighten engagement with staff and family members. "It was a light-bulb moment for me," she says.
Bucove soon began compiling a design team and launched a search for a manufacturer. The process was not an easy one, she says, but she eventually found the right group of people, which included renowned gerontologist Rosemary Bakker.
The next step was to find a place to put the furniture to use. In a serendipitous turn of events, Bucove met Mike Shmerling, founder of Abe's Garden, a memory care community in Nashville, Tenn. Shmerling's father had Alzheimer's disea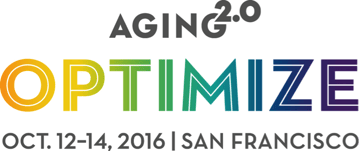 se and had lived in multiple long-term care centers. "He had been kicked out of every facility because of his disease, so Mike decided to create a community on his own," Bucove explains.
She credits Shmerling's entrepreneurial spirit for being open to putting her furniture designs in his building.
"So I worked with Mike and his design firm to fine-tune the furniture before putting them into Abe's Garden," says Bucove. Since then, she says she has learned that the furniture is helpful in improving residents' independence, enhancing engagement with visitors, and helping staff avoid injury, among other things.
Of the eight pieces of furniture designed and produced by Furnish Living, the supply cabinet and the night stand sound most promising to me. The supply cabinet has a magnetic cover that holds cloth and magnetic frames for photos. "It's made so family members can take them down and look at them with their loved ones," says Bucove. The door on the supply cabinet also has no handles and it uses a magnetic lock system so that staff need carry only one key fob to disengage the lock, when necessary.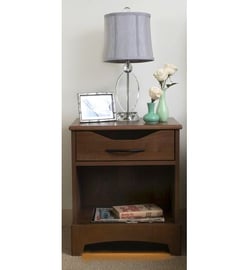 The nightstand has a light that illuminates the floor in front of it so the user can see the floor in the middle of the night—thus reducing fall risks—and a dimmer so that it doesn't keep sleeping residents awake but allows for enough light for a staff member to check in.
The Aging2.0 OPTIMIZE conference, which takes place from Oct. 12 to 14 in San Francisco, brings together senior care executives, tech companies, investors, and entrepreneurs from around the globe to experience the intersection of aging and innovation.
If you are interested in attending, the Aging 2.0 folks are offering a last-minute discount for those who register with this code: A2NETWORK.
I hope to see you there!