Options for promoting organizations used to be simple: print ads, brochures, and press releases were the mainstays. Today the content marketing landscape is much more diverse and has expanded far beyond merely old-school methods. Now, to conduct content marketing campaigns that work, marketers need to create a wide range of content. What's more, they need to use their content tools in the right order to move prospects through the buyers' journey (the marketing funnel) — including attracting, nurturing, and converting.
So, what are the options and where do they fit into your marketing strategy? Here's an overview of a number of content tools organized according to the three basic stages of the buyers' journey.
Stage 1: Top of the Funnel
Goal: Attract Prospects
This is the widest end of the funnel, because your goal is to attract all potential future customers. This is often called the "discovery phase," because the first goal is to help likely prospects discover your organization.
Because they know nothing about your company or even, perhaps, why they need your solution, educational content is the cornerstone at the top of the funnel. Going hand-in-hand with education is generating interest, so they'll reach out to learn more about you.
In long-term and post-acute care, this stage is all about introducing yourself to the local community. Choose content that will showcase your brand's vitality, activities and, of course, photos of happy, engaged residents. Don't limit your choices only to older adults—also provide content that reaches out to their adult children, who often play crucial roles in choosing care providers for their loved ones.
To reach the vast universe of potential prospects at this first stage, you need educational content. Here are some examples:
Blog posts — educate, entertain, and enlighten from your own company website
Enewsletters — similar to blog posts in their purpose, but containing more bits of information and delivered on a regular schedule
Social media posts — regularly posting on Facebook, Twitter, LinkedIn, etc., provides an opportunity to educate, entertain, and enlighten people who aren't aware of your brand
Short, entertaining videos — videos are among the most effective marketing tools to build awareness
Webinars — a great way to educate prospects about how your strengths or solutions make their lives better
eBooks — provides an opportunity to communicate a new idea to ideal prospects in an easy to read format
Guides — people love learning about innovative ways to improve their business processes
Stage 2: Middle of the Funnel
Goal: Nurture Leads
At the middle of the funnel — called "the consideration phase" — the goal is to turn newly acquired prospects into actual leads. Leads are potential customers who have taken a definitive step into your sales funnel by sharing their personal information (name and email addresses) with your company in exchange for some piece of valuable content.
Valuable content at this stage includes more detailed information about solutions to their problems. Think: evaluation and building trust versus hard sells.
At this stage, your sales funnel narrows down to those who have shown specific interest in your brand. Now, you'll be speaking directly to the people who think your business might be able to help them. Create content that informs, nurtures, and clearly differentiates you from your competitors.
For example, post-acute care providers, especially skilled nursing and rehabilitation, need to reach out to both consumers and potential referral partners at this stage. Create consumer and B2B marketing content that shows why you are the best choice for ongoing health and wellness and the best place for hospitals to refer their discharged patients.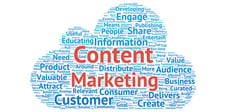 To reach the universe of prospects at this stage, you need nurturing content. Here are some examples:
Case studies — create use cases of your strengths or solutions showing how they solve customers' problems
How-to — detail how your products or services work
Demo videos — showcase how your products or services work visually
Product descriptions/data sheets — share all of the features and benefits succinctly
Stage 3: Bottom of the Funnel
Goal: Convert Customers
This is the narrowest part of the funnel. It's where leads are turned into customers. At this point, leads remaining in the funnel are interested in what you have to offer. The job is to convince them you're worth it, so they'll become customers. Also, they need to feel confident that you're the right fit fo
Long-term and post-acute care is a deeply personal service industry. When it's time to convert, choose content that highlights your quality, safety, five-star ratings—anything that puts you ahead of local competitors. To clinch the deal with B2B partners, your data will speak volumes—show them why you're the most qualified and least risk to a hospital's quality ratings..
To convert your prospects at this stage, you need sales content. Here are some examples:
Testimonials — your potential customers care about what your current customers say about your strengths and solutions
Reviews — positive industry reviews will relieve any lingering fears about pulling the trigger
Comparison Charts — show how what you offer is different from what your competitors offer
At first glance, it may seem overwhelming to face the prospect of producing so much content to run a well-orchestrated content marketing program. But once your organization begins to see the results in attracting more prospects, nurturing more leads, and converting more customers, you'll wonder how you ever marketed without a wide range of quality content.