Quantum Age Collaborative, a collective of strategic marketing, communication, education and project management professionals who specialize in the longevity economy, today announced the addition of Becky Cook to its team.
In her capacity as marketing evangelist, Cook will help new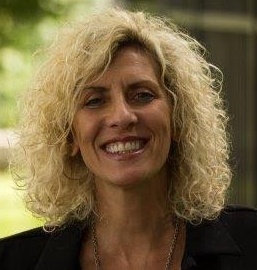 and existing clients attract and retain new customers and meet their sales and marketing goals.
"Becky's knowledge and experience are key to helping our clients become more competitive and drive sales revenue to new heights," said Quantum Age President and CEO CC Andrews. "Her expertise in marketing and business development is an ideal fit for Quantum Age, and we are eager to have her on board."
Before joining Quantum Age, Cook served for 25 years in marketing and business development executive positions. Through these roles, Cook became a subject matter expert, honed her skills in social media prospecting, and achieved sales success through a structured and integrated business case sales methodology.
Cook's extensive experience in executing marketing strategies, new business development initiatives, and client/partner growth plans is an asset to Quantum Age and its clients.
About Quantum Age
Quantum Age Collaborative specializes in the longevity economy, particularly the post-acute care and aging services sectors. Their network is unparalleled and their expertise unmatched. Clients range from healthcare provider organizations to solution providers, associations, government agencies, academia, and more.